| Trang chủ |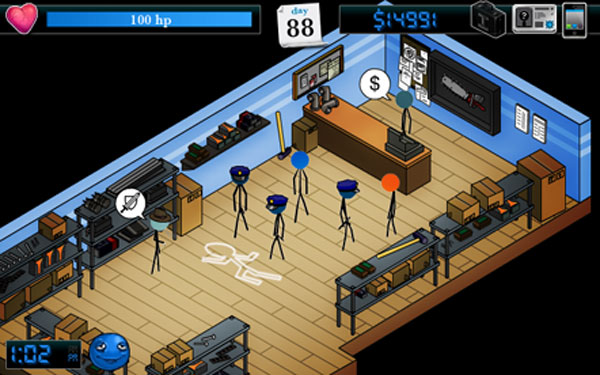 The wait is over - Thanks for your patience!
StickRPG2 Complete includes too many enchancements and additions to list - experience it for yourself.
- The four cardinal directions are navigated using the Arrow or WASD Keys.
- To enter a building, simply walk inside.
- Avoid oncoming traffic to remain in peak physical condition.
The rest of in-game interaction is performed via mouse. Additional help is available in-game by clicking 'Instructions' on the title screen.
A top-down free-roaming roleplay where the idea is to increase your net worth by working and earning money, investing in education, and gambling at the casino of course. Set the game Stick RPG 2 for a limited amount of days or play unlimited.
See more: http://stick-rpg2.com
| Trang chủ |